Jessica's Escort in Munich provides sensual dates at the highest standard with exclusive, young models and female students. We are a true VIP escort service in all cities in Germany and internationally. Our stunning ladies work in absolute discretion and passionate. They are available for home and hotel visits at any time!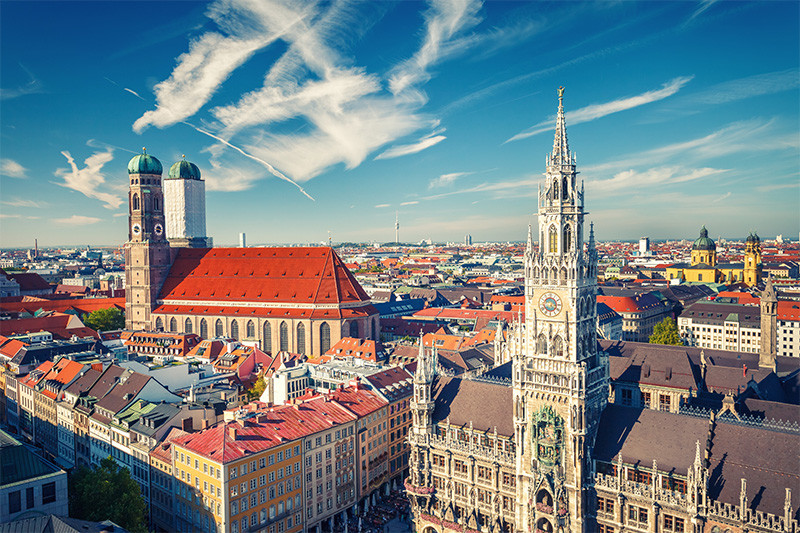 Munich is a city of contrasts; rich in tradition and one of the most dynamic cities in Germany. Locals often referred to it as "village of a million," combing the Bavarian city of old with new and thus meeting world-class standards. Here, you will find all the specialties that Bavaria has to offer: beer gardens and beer halls, the world-famous Oktoberfest and the associated Dirndl and Lederhosen. But there is so much more to see in Munich. In Munich, you will also find a variety of museums, a vibrant art scene and a distinctive range of high culture. Munich is the third largest city in Germany and has a population of approximately 1.47 million people.
Our Munich escort agency will give you the model of your dreams and thus create experiences that you will never forget!
If you are traveling between late September and early October in Munich, then a visit to the beer festival is a must! Created on 31 hectares and with more than six million visitors a year, this world-famous event, with its beer tents, food stalls and a wide variety of attractions, is a unique experience.
For quieter entertainment, you can experience, for example, the Bavarian State Opera. At this opera, 1700 premieres have been held and is now considered to be one of the most prestigious opera houses in the world. Also, you can find not only operas but also world-class ballet performances – with nearly 350 opera and ballet productions per year, the Munich Opera House has a very dense program.
Experience and enjoy the Bavarian capital, together with a very pretty call girl
Car fans can also look forward to Munich since it is the headquarters of BMWs. Here, of course, is not only the administrative center for the famous car brand but also the official BMW Museum and BMW World. From the history to the new developments in Formula One technology, you will get a unique museum experience here. If you buy a brand new BMW, then you can just drive the car straight from the factory!
Of course, the qualities and abilities of the women have the highest priority, but for us, it is also important that you also get a date with all around impeccable service. From consulting and booking to completion of your date, our team is there for you. With high quality service, also comes decent and competent advice. If you have problems in choosing a lady, we can happily make a recommendation for you.
We offer an discreet first class escort service in Munich
Jessica's escort has detailed knowledge of each model and their personalities and can thus suggest the right date for you. We give friendly advice and accept all reasonable requests. Our escort agency in Munich is accessible 24 hours a day for your reservations and questions. After the date, we are also pleased to receive feedback, whether positive or negative. We strive daily to perfect our service and are always happy to welcome our satisfied customers again.
Jessica's Escort is one of the established, high class escort agencies in Europe, with a wide range of stunning, young, escort ladies. Our customers already know that no matter what wishes and preferences they want, our exquisite models of our escort agency will do everything possible to create an unforgettable moment for you.