To make a man lose his mind, not much is needed. But if you couple erotic skills with hot lingerie, then this will turn on a man even faster. Sexy underwear that covers the most essential parts and yet shows a lot of skin allows for the imagination to run wild. But, what lingerie should you wear if you want to seduce your loved one passionately? Our escort ladies reveal their favorite lingerie secrets.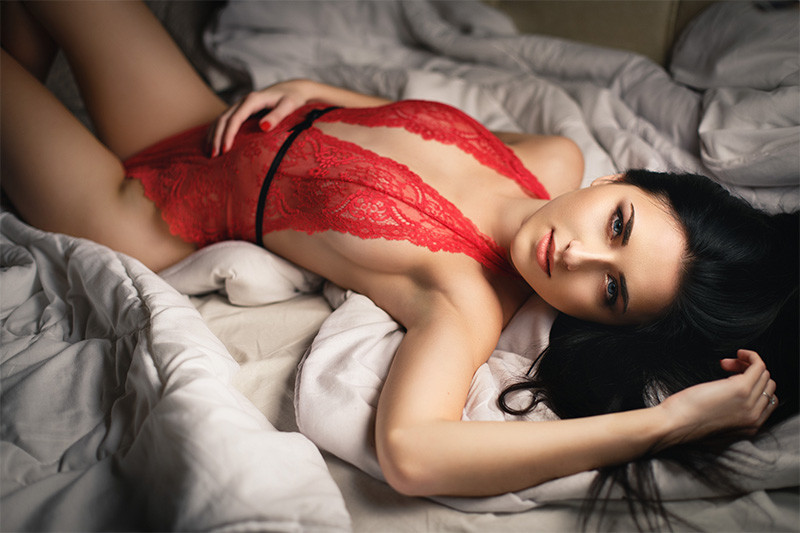 Be stylish with your own charms
Men are generally very sensitive to erotic stimuli, so you can't go wrong with most beautiful lingerie. In fact, erotic underwear is hugely popular and many men even specify that they are much more likely to start with seeing the lingerie than bare skin. But to have beautiful lingerie, you'll have to invest a little time and to stock up with hot lingerie. It is important that it is elegant, stylish and tasteful. Dingy underwear has absolutely no charm and would probably achieve the opposite effect. With beautiful lingerie, you can show your best assets and create an exciting atmosphere in the bedroom.
Women and lingerie
Men like underwear that provides insights into the woman. However, this depends on your own taste and also the woman's figure. With feminine curves, you should get lingerie that perfectly frames your curves. Our charming first class escort models also recommend Corsages since they are ideal for achieving an erotic effect. They tend to have a magical effect that flatters every woman. If you're very slim, women should wear lingerie that emphasizes the figure. Often, it is underwear that doesn't cover much, so lace is always a good choice. Buying lingerie is not so simple, because you need to find the right fit for you and your body. Shopping on the internet can be tricky so buy well-fitted lingerie from a reputable underwear company. There, you can also take a great advice and find something suitable for you.
Pay attention to the nuances: high heels and jewelry
In addition to lingerie, there are also other details to keep in mind. If you're wearing a tight corset, for example, then you should pair it with high heels. Stockings and socks are also perfectly suited to complete the look. If you also wear jewelry, this adds more charm. Don't forget personal tastes and preferences to ensure everyone gets excited.